It's that time of the year again in the Resource Management world: client year-end deadlines, last minute team member vacation requests and company holiday celebrations. All of these mean less productivity and more work for you. As ghosts from Christmas past, here are 3 ways to avoid becoming the resourcing Scrooge over the holiday season.
Plan ahead as much as possible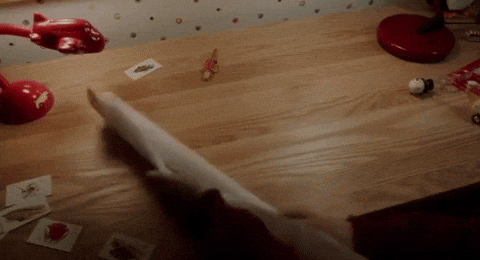 Nothing says the holidays like the annual company celebrations during work hours. As the person(s) in charge of people's productivity, it is never fun to be a seen as a Hall Monitor reminding people to get back to work. (And let's be honest, you would also like to enjoy those celebrations yourself). Leading up to these internal events, make sure to resource more work to be done before or after this time and for limited to no work to happen during the party.
Designate extra PM Hours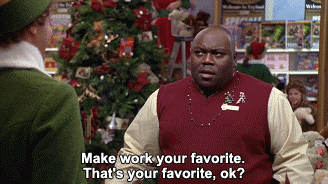 With most clients, the months of November and December lend themselves to winding down from a year of accomplishments. This, of course, is heavily dependent on their partner's progress and that is where we come in. As one of our main priorities, we strive to exceed our client's needs by educating and empowering them to be the leader of their projects within their own company. We do this by planning extra project management hours during this transition as we reach the completion of their goals. This not only grows our relationship with our client, but reinforces part of WSOL's mission; "We want to be the leaders who empower our clients with the tools and knowledge to succeed in the digital economy. We want to help them build amazing online experiences and do our part to push the Web closer to realizing its full potential."
Be flexible with vacation leave
What better way to stay organized then receiving last-minute vacation requests (#sarcasm)! Although this can always happen throughout the year, it is especially common within the last two months. It's important to balance between team members with and without holiday plans and how their vacation requests impact the team and work load.

This sometimes can result in tapping into therapist mode; providing encouragement, inspiration and clear expectations on how to meet the client's needs. Even jumping in and helping out (if possible) not only shows respect for people's time and also your commitment to the team. Don't be mistaken, sometimes you will need to say no to these requests. Finding a compromise is the best approach for this: working remotely, flexible dates on when they are taking off and coming back, working late nights/early mornings before the vacation date. A friendly reminder to your team to put in their vacation requests in the months prior is the first start to getting a jump start for this process and getting it on people's radar.
Now you're ready! Take a deep breath, enjoy an extra holiday cookie (or two) and appreciate your accomplishments. Knowing that business was done, clients are happy and the team members are satisfied will help you avoid resourcing management stress during the holidays. And if this year didn't go as expected, just think, there is always next year.
What are your tips to avoiding holiday resource management stress? Share it with us below!